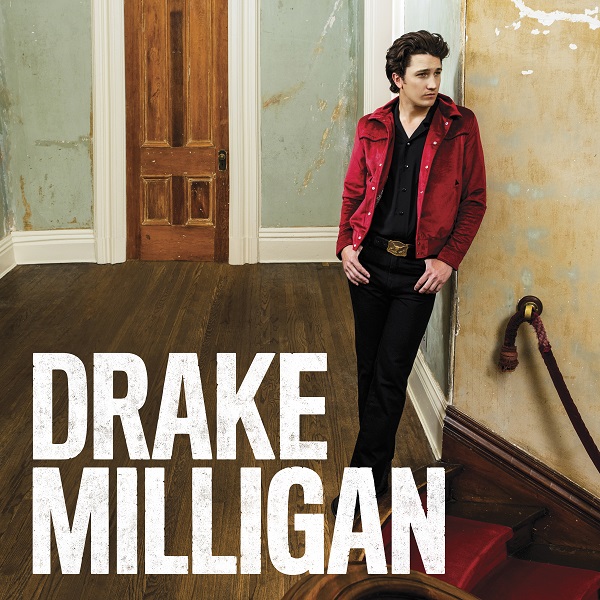 BBR Music Group / Stoney Creek Records artist Drake Milligan is the embodiment of true, authentic country music. Bursting with the sounds of a fervent fiddle and wailing steel guitar amplified by an intoxicatingly rich, new voice, the country music up-and-comer is forging his own path, and today releases his debut five-track EP, Drake Milligan. Listen now HERE.
Milligan has never released original music to the masses before, so today marks a historic moment in the "rising new star's" career (NYCountrySwag). Co-writing every track, meticulously choosing which song would make the project, enlisting an A-list producer and securing seasoned session musicians, the 23-year-old singer-songwriter has learned a lot throughout his tenure in Nashville, readying himself for this day.
Earning early praise, NYCountrySwag declares Milligan is "an artist that will appeal to fanbases across the country genre." Fusing the styles of traditional country music with a modern perspective and an appreciative nod to his musical heroes, George Strait and Alan Jackson, Milligan has created an exciting new sound all his own by infusing compelling story songs with bright, catchy melodies that are magnified by the fiddle and steel guitar and his Texas-rooted baritone.
While the upbeat tracks showcase Milligan's ability to entertain, it's the heartfelt ballads where his deep, smooth as silk vocals really hit home. Kicking off the EP is the alcohol-soaked, beer guzzling toe-tapper, "Over Drinkin' Under Thinkin'," where the Fort Worth native readily invites his fellow bar-goers to join him in drowning their troubles at the bottom of a bottle.
In the ballad, "Don't Look Down," Milligan eloquently paints a picture of falling in love on a dance floor, defying gravity thanks to the honky-tonk's trusty old jukebox, while the boisterous "Kiss Goodbye All Night" finds Milligan figuratively stroking the fire so the night won't end too soon.
"She" is a beautifully simple but emotive depiction of a lovesick boy, listing off everything he loves about a girl, and finally, the upbeat, rebellious track "Sounds Like Somethin' I'd Do" emphasizes Milligan's fast-talking mastery as he puts everything out on the table for the girl he likes.
Produced by the award-winning industry icon Tony Brown and songwriter/producer Brandon Hood, Drake Milligan's authentic country debut EP is out now. 

Drake Milligan Track Listing:
Over Drinkin' Under Thinkin' (Drake Milligan, Brice Long, Brett Beavers)
Don't Look Down (Drake Milligan, Brandon Hood, John Pierce)
Kiss Goodbye All Night (Drake Milligan, Brandon Hood, Phil O'Donnell, Josh Jenkins)
She (Drake Milligan, Brandon Hood, John Pierce)
 Sounds Like Somethin' I'd Do (Drake Milligan, Terry McBride, Brett Beavers)