MILLIGAN PARTNERS WITH CMT MUSIC FOR WORLD PREMIERE
OF "DREAMSVILLE," A FIVE-CHAPTER VIDEO MICRO MOVIE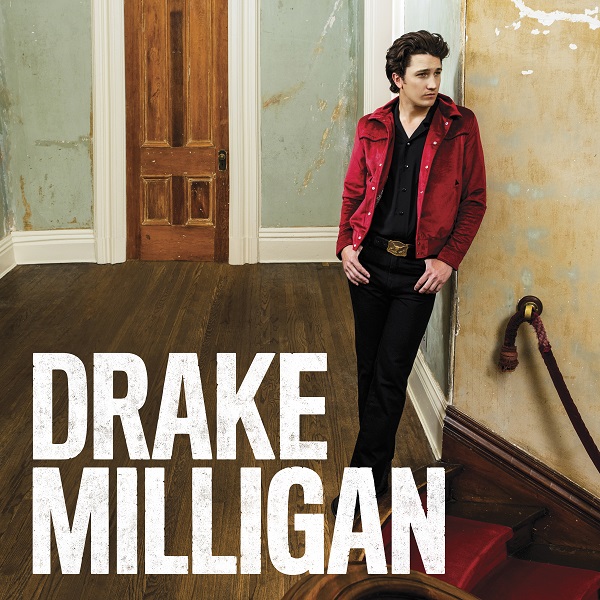 BBR Music Group / Stoney Creek Records artist Drake Milligan today partners with CMT, CMT Music and CMT.com for a network-wide stunt. CMT hosts the exclusive world premieres for "Over Drinkin' Under Thinkin'" and "Kiss Goodbye All Night," while CMT Music and CMT.com host the world premiere of Milligan's trailblazing video micro movie "Dreamsville."
Milligan is a quick study, taking a page out of his two heroes' playbooks, Elvis and George Strait, who   also made their acting debut at a young age, while simultaneously making their mark in music.
Produced by acclaimed TV and Film producer/director Leslie Greif (Hatfields & McCoys / Walker, Texas Ranger), "Dreamsville" takes viewers on a journey through a lighthearted and cheeky five-chapter video series. The video micro movie showcases Milligan's sense of humor, acting skills, signature smooth vocals and Texas charm. "Dreamsville" also serves as a lighthearted visual compliment to Milligan's traditional Country sound and heartfelt lyrics.
Milligan's 2021 fresh take on traditional Country has garnered critical acclaim, along with the support of industry veterans ranging from Tony Brown to Vince Gill and from James Burton to Desmond Child. The Country music up-and-comer is forging his own path with the release of his debut five-track EP, Drake Milligan. Listen now HERE.
Milligan had the chance to catch up with Marcus Dowling of CMT.com last week, to discuss the video micro movie and his debut EP. To read the full feature interview click here.

CMT will host:
"Over Drinkin' Under Thinkin'" and "Kiss Goodbye All Night" as double shots starting at the following times:
6:40 a.m. CST
7:43 a.m. CST
8:39 a.m. CST

CMT MUSIC will host:
All five videos together as a video micro movie in one time block of programming. The blocks start at the following times:
9:30 a.m. CST
2:31 p.m. CST
7:29 p.m. CST

Fans can also tune into CMT's official Instagram story today to see Drake introduce the video micro movie, watch HERE.
Produced by the award-winning industry icon Tony Brown and songwriter/producer Brandon Hood, Drake Milligan's authentic self-titled debut EP is out now.